Do you have a testimonial to share with us? Send it to info@usnapstudios.ca.
Want to see more reviews? Check us out on Facebook.

This is what U-Snap Studios clients have to say about our studio.
"The girls were amazing and super helpful – even if you just go for a look to see what they have, which is what I did first. There was no pressure to book. I will be using them again and again."
~ Helen
(September 2018)
---
"What an amazing place!! We were just there last week, 9 of us and 9 babies!! It was chaos but it was awesome! The staff were SO wonderful! We will definitely be coming back!"
~Jenna S.
(February 2018)
---
"Thanks for the wonderful time! Made family pics so easy and affordable!"
~Marie L.
(December 2017)
---
"We really enjoyed our first experience there and will definitely be booking back in the future!"
~Brittany H.
(October 2017)
---
"I had such a great experience from the moment I first called. Both of your staff who helped me 2 weekends ago are fantastic! The girl with glasses was the same one who helped me last time I think, I'm sorry I forgot her name. She really went above and beyond for us and never made us feel like an inconvenience and she was working hard helping another lady too and kept checking in on us.
I've been telling everyone about my experience because on this day in age we don't see customer service like this anymore!
Thank you so much again for amazing service we will come back again!"
~Chelsey
(Email, September 2017)
---
"Great set ups and helpful staff!! We had a great experience and will definitely be repeat customers !!"
~Maegan M.
(Facebook review, September 2017)
---
"I'm a local photographer here in Regina & I LOVE doing photoshoots at USnap. They really make everything so easy & seamless.
I just did a newborn baby photoshoot last weekend at the studio & I can honestly say that from here on out that's where I will be doing all my baby photoshoots. So amazing."
~Kerry L.
(Facebook review, September 2017)
---
"Had an amazing experience! Really impressed with all the props and studios. The staff was nice and extremely helpful especially Ashley!! Will go back soon."
~Rimpi S.
(Facebook review, April 2017)
---
"Oh my goodness! My husband & I took our daughter there for a short Easter photo shoot. We were so impressed with all of the props & studio set ups. I just used my camera phone & the quality of the pictures turned out awesome. We only booked 15 minutes & got SO many different shots & options to choose from. I wish we would have checked it out beforehand so we could have planned better & took a few different outfits because the set up/stations were endless. We want to go back for every holiday & occasion! Haha. Highly recommend!!!"
~Jessica S.
(Facebook review, April 2017)
---
"Thank you so much U-Snap! I've got more than enough treasured pictures to keep for a lifetime!"
~Jodi A.
(Facebook review, March 2017)
---
"We had the most amazing experience with U-Snap! The staff were very friendly and helpful. The rooms and the props were fun and made it so easy to get the photos we wanted with 3 young children!!! We will definitely be returning!! Thank you"
~Alicia MP
(Facebook review, February 2017)
---
"We had an amazing experience with U-Snap today! Pam the baby whisperer was amazing and took complete care of our baby for the entire shoot, and really knew what she was doing! Ashley was an amazing help as well! Both did a great job of creating the pictures we wanted and had awesome creativity. We are so happy with our photos and with our experience!"
~Hayley H.
(Facebook review, December 2016)
---
"Great personalized spaces. Just let them know ahead of time what you need and they will have it ready for you. Our baby refused to cooperate the who hour we had booked and they helped us out as much as they could, even giving us a discount.
They have multiple rooms that are presetup with a variety of backgrounds. The lighting setup is the main attraction here compared to home shoots.
We are definitely going to return as our baby grows."
~Steve M.
(Google review, December 2016)
---
"Had a wonderful experience at usnap Pam the baby whisperer was amazing. Not only was she amazing with out newborn son Emytt, but I as a first time mom learned so much from her. We got great pictures ( most of which we would not have been able to get without the help of Pam) and had a wonderful and fun experience. The staff was extremely helpful while we were there as well. If your thinking about doing newborn photos there make sure you get one of the baby whisperers they are amazing!"
~Mallory Robertson
(November 27, 2016)
---
"Absolutely love this place we did our newborn shots here, they had the room lovely and warm. The girls were amazing and super helpful even if you just go for a look to see what they have which is what I did first and there was no pressure to book. I will be using them again and again."
~Helen J.
(October 20, 2016)
---
"Had a really great time with Zubazz Read Brad Evanochko and Michael Ruda today at U-Snap Studios. If you're a band that needs photos check this option out. They have the rooms, props, lighting and you bring the camera and your fav photographer. Super easy and cheap. If you're at all creative and understand lighting and camera basics check it out. Nothing beats the work of a real pro photographer but if you're on a budget this is a great solution. Get good photos done at your own pace and you call the 'shots'. Thanks again U-Snap Studio!! Check out Tux Corsage and the Best Men for the new photos later today.
~ Kevin K.
(October 4, 2016)
"I loved it here n the lady working when we took our little guy for h
is pics was amazing! So helpful n made the environment very comfortable to do just do whatever u needed to do ."
~Amber S.B.
(August 4, 2016)
---
"Two weeks ago I was in to take pictures for my sons first birthday and do a cake smash. I just wanted to pass along some of the photos to you guys. Feel free to use any of them! We enjoyed our time at the studio and have been recommending it to everyone!"
~ Brittney H.
(June 2, 2016)
---
"We booked a little birthday session for my sons 1st Birthday and invited a few friends to join – such a great experience, the lady working was so nice and accommodating, we could bring a cake and she had all the props ready to go. We got some great birthday pictures – will definitely return and will be recommending to anyone I can!"
~Krista B.
(April 26, 2016)
---
"Yesterday our family had pictures taken at U-Snap Studios by Crystal Triffo Photography. The pictures were to mark a 57th wedding anniversary and 75th birthday and mark it they did!!
Thanks U-Snap and Crystal for creating not only keepsakes but also memories!"
~ Ronni N.
(May 15, 2016)
---
"Ashley was AMAZING!!!!! She had sets set up for my kids and even personalized it all. Soooo amazing! We will be back in a few short months! If you haven't tried yet you have to!!!! Thanks again for every thing Ashley/u-snap and for allowing my children to run around like crazy kids, we had so much fun! ❤"
~ Mistylee B.
(May 1, 2016)
---
"I love this place!! Just got my daughters first birthday pictures done here and was very pleased with the staff!! Props, tutus and headbands were provided for us and the props and rooms were all set up for us when we got there!! Will for sure be returning!! Thanks so much!!"
~ Janelle B.
(January 20, 2016)
---
"We loved U-Snap. Used them for our family xmas photos as well as my son's 2 year pictures. We were also able to bring our fur baby. It was awesome to let them run and just have fun and capture real moments. Definitely wont be returning to a "portrait studio" where space is confined and limited options."
~ Courtney W.
(January 9, 2016)
---
"Once again, thank you so much for helping to make our family Christmas pictures so much fun! We are so impressed with the studio that we can't wait to do it again! Possibly for Valentines Day!
Attached are some of our photos…of the 469 that we took!"
~ Cheryl & Dennis and family
(December 2015)
---
"Love it! Love it! Love it! Awesome lighting and my lil one had so much fun w/ all the props they have."
~ Maureen C-S
(December 2015)
---
"Great place! Such a huge variety of studios and props that span all ages. My kids had a blast and I got all the pictures with no fuss because they thought it was just so fun to play. Will definitely be back!!"
~ Jade L.
(October 2015)
---
"Absolutely in love with this place & would highly recommend it to anyone and everyone! We had newborn photos taken here this past Sunday with the help of Pam and had an absolute blast!!! Will definitely be back for Christmas photos soon with the whole family! Thanks a bunch!!!"
~ Ashley D.
(September 2015)
---
"I have brought both my dogs here for some awesome creative pictures that we love!"
~ Jenna N.
(September 2015)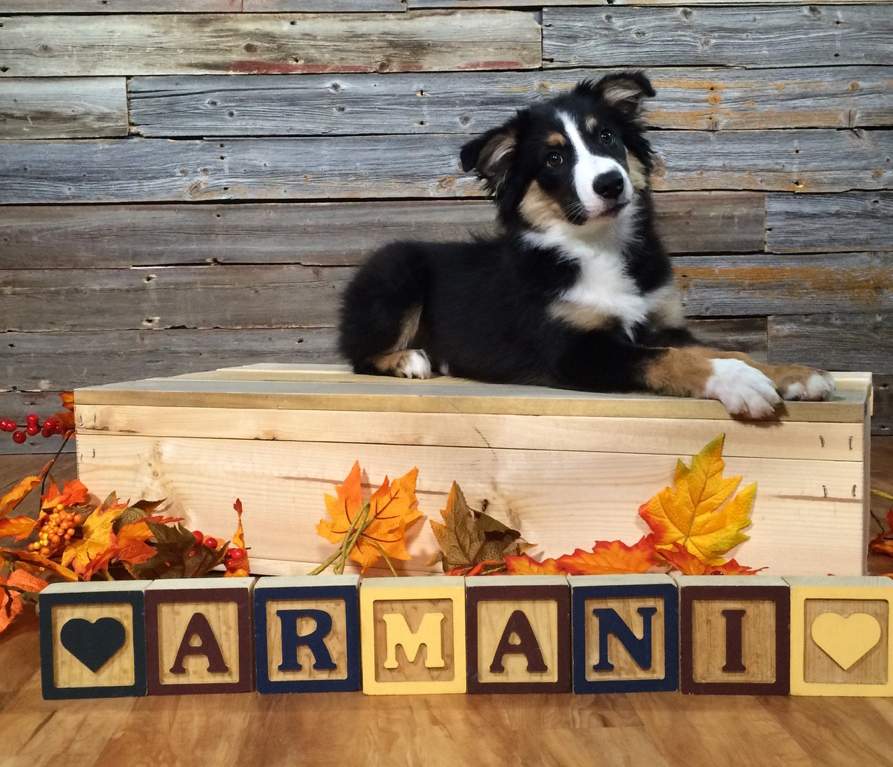 ---
"This studio is a great place for any photo shoot. The staff is very nice, accommodating and you can feel their passion for their business. It's a fun place with lots of variety on props. Plus they have top of the line lighting equipment – everything you need for a successful photo shoot."
~ Leah J.
(August 2015)
---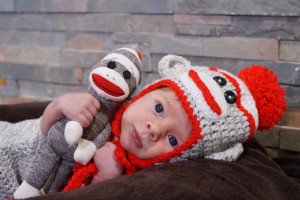 "We recently had the pleasure to work with Vivian of The Baby Whispers at U-Snap Studios to take pictures of our newborn son. The experience was fantastic and Vivian helped us get pictures that we will be able to treasure forever.

Vivian was all set up with props, wraps and blankets when we arrived at the studio, she even had a little portable heater going to make sure that the room was warm for our son. She immediately put my husband and I at ease and she was able to calm our son down when he was fussy. She did all the work for us, put him into different outfits and poses, comforted him when he was crying and changed his diaper when needed.

I would recommend The Baby Whispers to any parent looking to take pictures of their newborn. Literally all you will have to do is point the camera and take the picture, the ladies will do the rest for you."

~Candace
(May 2015)
---
"We had the pleasure of working with "The Baby Whisperers." I have to say that I was a bit nervous to hand our first born over to a complete stranger; but am I ever glad I did.
Pam was so comfortable and confident with our little girl which immediately put my husband and I at ease. She did everything for our hour session, changed her diapers, put her into her outfits and positioned her perfectly for each picture. It was amazing how easily she could calm our baby and we were able to get tons of great photos because of her. Also, I'm not sure if this is coincidence or not, but our little girl slept 7 hours straight that night. My husband and I said that we may have to get them over every weekend!
With all of the amazing backdrops and props that U-Snap offers, along with the magic of The Baby Whisperers, we couldn't have asked for more beautiful pictures!"
~ Jenna L.
(April 2015)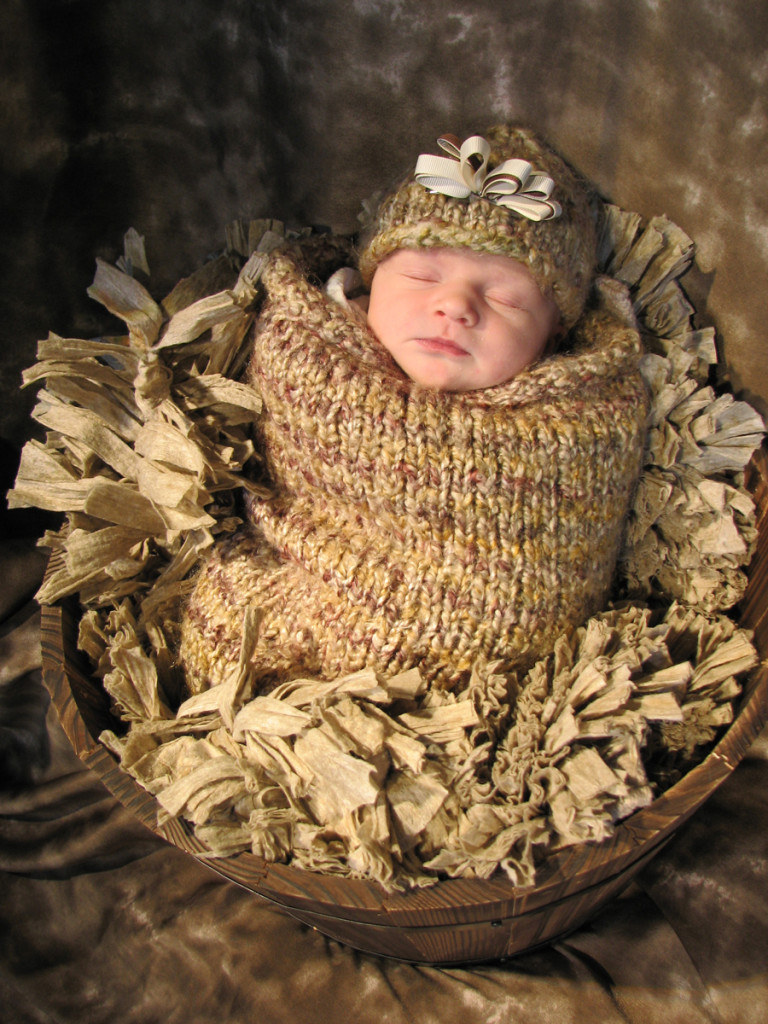 ---
"We had a wonderful time at U-Snap Studios. We felt at home from start to finish and we were provided with access to many different props that made our photo session open to so many possibilities. The Easter props were fun and added colour and pop to our pictures. We will have to come in during other holidays and create more memorable pictures. I already have great ideas for Halloween and Christmas.

So Fun!!!!"

~ Connie P.
(March 2015)
---
"The photo shoot was great! The photos look fantastic! If you want a peek at them, they were the spring/summer collection photos that can be seen on my website here:

http://www.prahsik.com

.

The experience was really really great and we definitely will be back again. Thank you for all of the help in the studio–it was great!"

(February 2015)

---
Our experience couldn't have been better!

Your location completely met the needs that we had for a family photo shoot with great facilities and of course the friendly staff.

Although you weren't open yet, officially, you did allow us to invade your space prior to your official opening. The facility was an excellent option for people with no alternative for having photos taken. It is professionally equipped with all the lighting, props (loved the kids knit hats!!) and backdrops for many options for the photos.

We will definitely will be back to utilize your facilities again.

Thanks again,

~Warren S.
(January 2015)
Do you have a testimonial to share with us? Send it to info@usnapstudios.ca.