Our elegant Selfie Station allows you and your guests to take photos against a beautiful, customized backdrop using your own camera or camera phone.
We will work with you to customize our station to suit your wedding or special event. Our newest Selfie Station items are these flower arrangements which can be placed on our columns or tables as shown.
Our Selfie Station comes with two U-Snap Studios attendants to assist your guests, customized talk bubbles you choose, and some extra props for guests who want to add a fun element to their photos.
Contact the studio or drop by to learn more about our Selfie Station and what U-Snap Studios has to offer.
U-Snap Studios ~ your camera, our studios
395 Park Street, Regina, SK
info@usnapstudios.ca
Follow us on instagram at usnapstudios
306.352.7627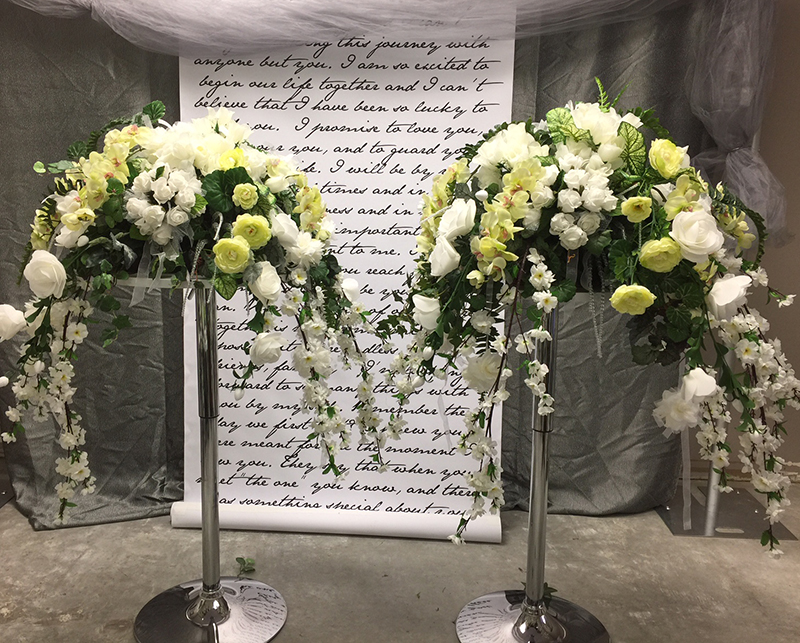 Safely stored in our storage area.
One arrangement on one of our columns (on site at an event)